WHY I MAKE ART WITH A CAMERA
The first time I travelled across North America alone, I took self-portraits of myself dancing in each place I spent the night. I would set up my tripod, put some music on, and begin to toss my body around as the shutter went off. Sometimes this happened deep and alone in a forest, sometimes it happened in a busy parking lot. Sometimes I had a private, ecstactic experience, and sometimes I embarrassed myself in front of strangers. But none of it would have happened if my camera hadn't been there.​

I'm a half-shy person, so this practice was a big deal. It's part of what makes me believe in the power of photography. It's not just the image - it's the opening into possibility that photography creates.
In front of a camera, we become aware of what we are about to capture. It becomes an opportunity - to express the parts of ourselves that words can't quite shape, to claim our lives as we want to see ourselves living them. The presence of a camera invites us to declare our small moments, the overlooked details of our lives, as extraordinary. To pause and admire the gold that glitters through everything.

This is the approach I bring to my photography. I want to work with you to declare yourself, your life, your work, your story, extraordinary.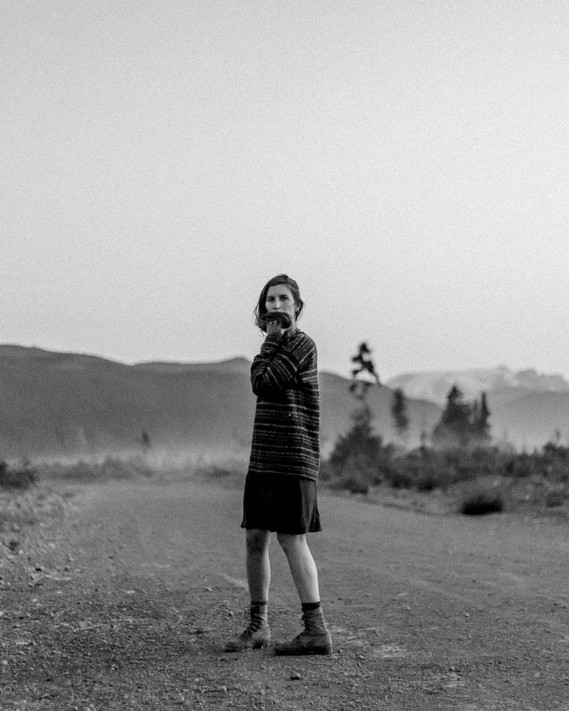 My photography currently pursues the editorial experience, both in my fashion and branding work, as well as in my portrait and wedding work. I prefer to plan conceptual photoshoots that leave lots of room for play and experimentation.
Cat, Photographer
"Joslyn is one of those magical people who sees the world in a way that makes us believe that life is even more lovely than we had hoped. I have worked with her on weddings and she is calm and focused & I also very much treasure the photos she has taken of me and my family. I recommend her often."
Jamie, Lawyer
"Thrilled to have found this amazing talent in the Comox Valley. Joslyn has played a huge part in bringing my brand to life! She has made our sessions (three so far) so much fun while ensuring I have lots of shots to choose from. She always comes up with great ideas based on lighting and natural landscapes around us, while weaving my brand identity through. Thank you!"
Larissa, Bride
"Had an amazing experience with Joslyn as our wedding photographer! She did a fantastic job capturing our ceremony, even in these weird covid times. The photos turned out even better than we had hoped. As others have said, she was really easy to get along with and put us at ease even though we'd only just met. Thank you Joslyn!"
Jessica, Bride
"She was absolutely amazing! Such an easy person to get along with so you feel comfortable when she's taking photos. She photographed my wedding and it's even better than I could have imagined. It was fun and exciting and the photos were absolutely beautiful and captured the love between not only us but all of our family and friends. Would 100% recommend her she's amazing."
Camille, Florist
"Joslyn is a one-of-a-kind talent with a heart for storytelling. As a fellow creative & business owner, I feel incredibly lucky to have Joslyn's photography as an asset to my business. We have worked together on numerous projects, from real-life weddings to styled shoots, and she has helped me cultivate & grow my brand through her keen eye for product photography. My website, social media, & portfolio are filled with examples of her work. Joslyn is lovely to work with, so kind, and has the vision to help any business level-up their brand. I highly recommend her!"
Melanie, Couples Session
"Joslyn is a rare talent! She has the ability to understand what is unique about a person, couple or situation and bring out an authentic, special 'realness' in her photos. She intuitively feels how to use the scenery, light, and feeling to bring a moment to life, over and over again. Couldn't be happier with our photos and experience with this wonderful woman!"
Alex, Writer
"Joslyn has a great vision and a talented eye. She's also incredibly easy to work with!"
Kelsey, Fibre Artist
"When I asked Joslyn to join me in pursuing Studio Aase's branding, I told her I wanted my photos to blur straight into art. I wanted them to evoke an emotional response that took you by surprise. I wanted them to have teeth that bit into the viewer's emotions. Our creative alchemy gathered in fierceness, fuelled by our respective work and passion. I think we achieved our goal."
How I've spent my time in covid:
E X T R A S
I'm an unskilled / enthusiastic dancer.

If I wasn't so fervently drawn to partnership I would consider becoming a monk.

I'm an introvert who was great at pretending to be an extrovert before these isolated Covid times eroded my social skills.

I'm in school to be a therapist.
I think spiritual health is the most important thing.